Cambodia is emerging from decades of political turmoil and has been thrust into a period of unprecedented economic growth.
Increased opportunities in the marketplace have raised the standard of living among Cambodians. However, this rosy outlook masks the reality of the poverty, oppression and exploitation that persists in the country.
Many Cambodians live in a situation of poverty in urban and rural slums, where prospects are bleak, and safety and the family unit is under threat.
Our education and social work programmes seek to provide support for the poor and marginalised in Phnom Penh and enable disadvantaged children to further their education.
Cambodia Education Financial Support & Enrichment
Many impoverished children living in the slums of Cambodia, Phnom Penh, are deprived from quality education, which makes it difficult for them to break free from poverty. Our social work team identifies at-risk children and works with their families to keep the children in school by providing financial assistance and services such as counselling, crisis and medical emergency assistance, child safety training and parenting courses.
We also organise healthy and engaging activities such as football sessions, art and music lessons to impart useful skills and keep children off the streets.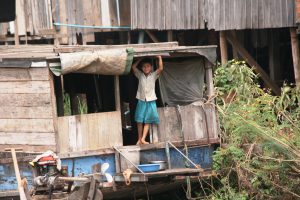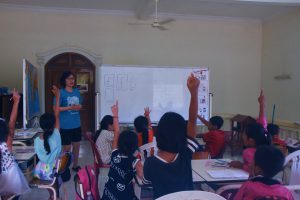 Cambodia Computer and English Training
This project provides training for disadvantaged youths in income-generating skills such as computing and English skills.
Cambodia Project Freedom
Project Freedom reflects our desire to bring freedom to children, women and families who are caught up in poverty and oppression.
Our team of social workers works among people living in slums in Chbar Ampou, a district in the city of Phnom Penh. Poverty, gang activities, family and drug abuse, trafficking and other society and economic problems are rift in these slums.
Social workers in Cambodia minister to low income families by providing counselling, training and financial aid via a Family Sponsorship Programme.
Activities include:
Counselling – Through counselling, we seek to empower children, adults and families and facilitate them in changing their own personal circumstances.
Social Work – We offer social services to the community and to clients that participate in our training programmes.
Child Safety & Domestic Violence Protection – We aim to raise awareness amongst children and adults on topics such as abuse, domestic violence and safety through training programmes.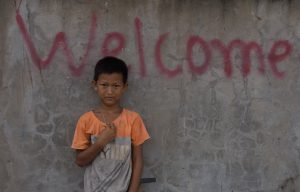 Cambodia Project Freedom Community Health Programme
Our social work team in Cambodia provides training on hygiene to communities within the slums, such as the importance of washing hands, cleaning wounds, washing hair and cutting nails.
We also assist clients who need urgent (life threatening) health care and assistance with financial aid and practical help.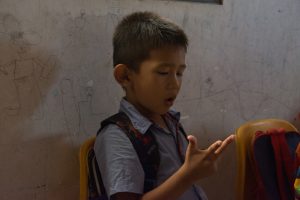 Indonesia, a diverse archipelago, is one of the world's most populous country and Southeast Asia's largest economy.
However, there has been a widening gap between the rich and poor. Access to public services like healthcare and education has also been unevenly distributed, preventing marginalised communities from leaving the poverty trap.
Indonesia Smart House
The SMART House project is an after-school learning centre, set up with a local church in a village. It serves about 70 children, ranging from pre-schooler to upper primary students.
Representing five positive traits, "SMART" is an acronym for the Indonesian words Senang (happy), Mandiri (independent), Aktif (active), Rajin (diligent) and Tekun (persistent).
Students attend character building lessons, aimed at inculcating virtues and moral values, at the centre five days a week. They are also offered assistance with school subjects and homework. These tuition classes are taught in the Indonesian language and supplements the students' education at the national schools.
Structured reading time is also built into the curriculum to instil a love of reading, curiosity and learning. As a form of programme outreach, a weeklong learning camp is offered twice a year to students. These camps are often theme-based and may involve Indonesian as well as foreign visitors who help to organise the camps.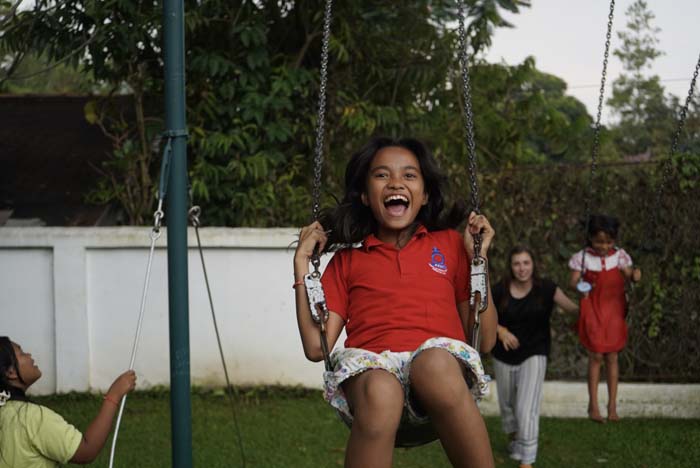 In this East Asian country, many rural areas are still underdeveloped and access to quality education remains a major issue.
Preschool Project
In many rural villages and towns, children roam free while parents are at work or in the fields. They grow up with few people around them teaching them positive values. Many parents are drug addicts. Drugs, alcohol and other bad life choices enter people's lives at a young age.
With access to education, these children have better chances to improve their standard of living. Loving guidance and mentoring can also prevent many young people from entering a destructive lifestyle.
This project aims to transform lives of children and impact families in a rural and impoverished community through education and mentorship. A preschool will be set up in the locality to achieve this aim.
Opportunities are available for volunteers with early childhood education experience to consult the project team as they go through the process of setting up the school.
Myanmar has been enjoying steady economic growth, supported by economic reforms and foreign investments.
With the opening up of the country after decades of isolation, more job opportunities are also available.
Our education projects aim to help children living in poverty acquire useful employable and life skills, as well as build their character.
Thailand-Myanmar School of Mercy
The school is located in the Thailand-Myanmar Border region. Villages inhabited by minority groups in the region are poor and villagers have little opportunities to earn a living. Access to education is also limited.
The school provides education for some 150 Mon and Karen children. Students who live too far away from the school are provided with residential care, supervision and daily meals in the school's dormitory.
The school adopts the national Burmese curriculum and covers the syllabus from pre-school to grade 6. Uniforms and school supplies are also provided for the children.
After the children graduate, most of them progress to public secondary schools. A youth centre was set up to cater for the needs of some older secondary school-going children, aged 13 to 20 years old.
Many of them are from remote villages in the region. The centre provides housing for 30 of these youth in a location nearer to their schools. The programme in the centre seeks to groom them to become future community leaders. In the centre, they are given responsibilities and taught useful skills. They also participate in various community outreach activities.
Myanmar Sunshine Kindergartens