The COVID19 pandemic has disproportionately inflicted vulnerable and impoverished communities, threatening to push many people into destitution.
In the communities supported by OM MTI in East Asia, we have seen families losing their sustainable source of income, children's education disrupted, societal problems exacerbated because of the uncertainties the pandemic has brought upon.
As a global Jesus community, we can stand alongside these communities to help them stay afloat and ride the storm together. Our workers are ministering to them, sharing God's love and message, bringing relief to alleviate their hardship, and helping them build resilience to withstand the storm.
Will you partner with us today?
OM MTI COVID-19 RESPONSE
Our initial responses in delivering basic necessities, hygiene packs and food to vulnerable communities in East Asia have brought some relief to these communities. However, the long-term impact of the pandemic is expected to cause more widespread suffering and disruption to daily lives.
Our field workers continue to walk alongside these communities to provide not only temporary relief, but also to help them build resilience by supporting ongoing work in children education, community health, vocational training and social work.
Our aim is to raise $150,000 to support vulnerable communities in East Asia in 2021 to continue our relief work, as well as ongoing work in sustainable transformation of these communities. Without your partnership, this goal will not be possible.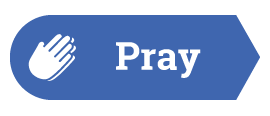 Pray for God to provide opportunities to minister to those affected by the pandemic in East Asia. 
Although international travel is not possible now, would you consider supporting us with your time and expertise, or to be our prayer partner? If you wish to know more, connect with us now at admin@mercyteams.net.
IMPACT STORIES
Through your generosity, we have supported the relief efforts of our OM field workers around the world. Here are some stories of our COVID-19 responses in the region.