Over the month of April, reports of heavy fighting in the Sagaing region of Myanmar have populated the news. Hundreds have been killed by bombings and airstrikes, while thousands have had to flee for safety. Our partner in Myanmar, Maung*, tells us that thousands had to hide in the jungle. Even as he visited the affected areas, shootings and bombings continued to occur in various villages and towns.
Unfortunately, the violence is also happening in many other parts of the country, like the states of Chin and Kayah. Civilians have been killed, homes destroyed, and people forced to run for their lives with only the clothes on their backs.
Camps for these internally displaced peoples (IDPs) have sprung up in safer areas. However, there is a severe lack of food and medical supplies in the camps. The IDPs could not bring much with them when they fled, and prices of basic necessities were driven extremely high by inflation.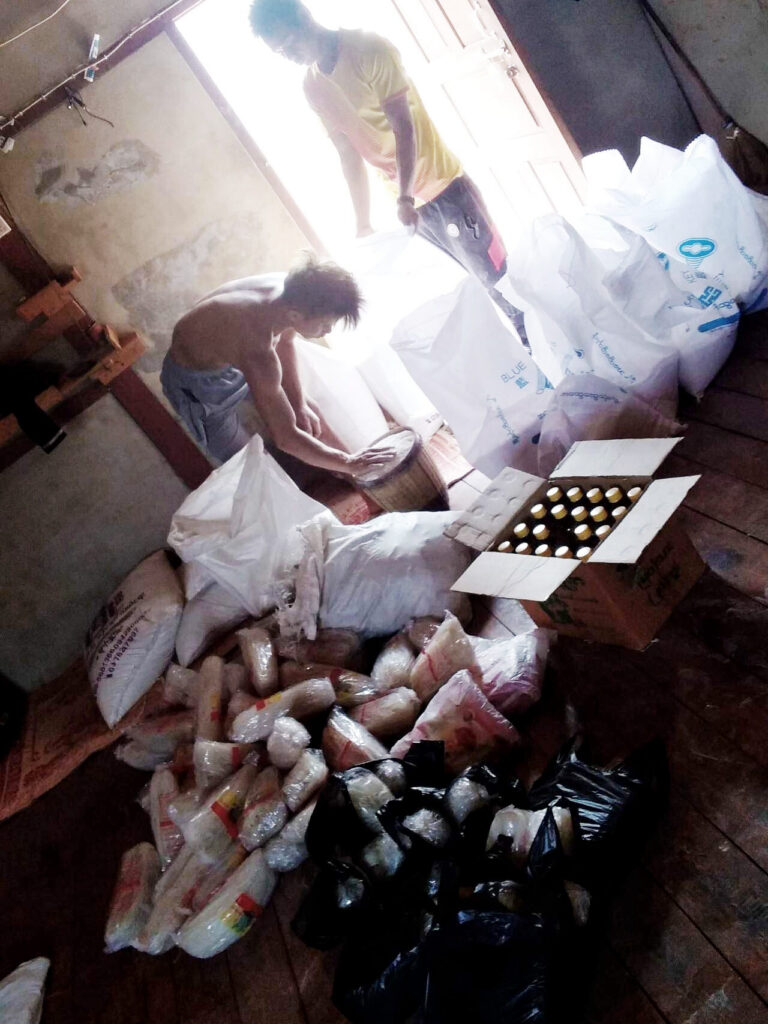 Through our partners, OM MTI has sent emergency food supplies to two IDP camps which are housing more than 1000 people in total. Some of the refugees cried tears of relief and happiness as they accepted the food for it meant that they would be having two meals a day, rather than two meals a week.
"Thank you so much. During the rainy season they can at least forage for fruits and vegetables in the jungle," says Maung, "but in this season, it is dry everywhere. We can get nothing from the jungle."
In Sagaing, churches have become a place of refuge for the IDPs. It is difficult to receive detailed information from the area, but Maung reports that our help in the purchase of food essentials for some churches have been very well-received. "When we send the money for rice and oil, they are very happy."
*names changed for security purposes
Please pray:
For the safety of our partners as they visit the affected areas and deliver emergency supplies
That those hiding in IDP camps and the jungle will receive the food they need, as well as other necessities
Pray for all in Myanmar to find hope in Jesus in the midst of the current political situation which does not seem to have an end in sight